The Vincent McGovern Memorial Lecturer
Prof Stephen Fox, BSc (Hons), MBChB, FRCPath, FFSc, FRCPA, DPhil
Peter MacCallum Cancer Centre, Melbourne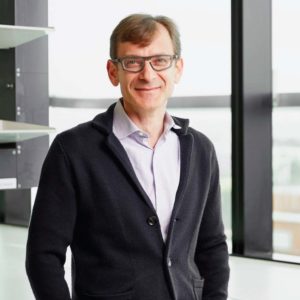 Stephen Fox is Director of Pathology at the Peter MacCallum Cancer Centre and Professorial Fellow at the University of Melbourne. He holds Honours degree and Medical degrees from the University of Bristol, UK and a DPhil in Medicine from the University of Oxford.
He has Fellowships of both the Royal College of Pathologists Australasia (FRCPA) and UK (FRCPath) and is also a Founding Fellow of the Faculty of Science (FFSc). He is an NHMRC Practioner Fellow and a Fellow of the Australian Academy of Health and Medical Sciences.
He is associate editor for the Journal of Pathology, Asia Pacific Journal of Clinical Oncology, Journal of Clinical Pathology, contributed to the 4th and 5th editions of the WHO Blue Book on Classification of Breast Cancer, serves on Cancer Advisory and Anatomical Advisory Committees of the RCPA, is Chair of kConFab the internationally renowned high-risk breast cancer cohort and is Chair the International Collaboration on Cancer Reporting standards for ductal carcinoma in situ (DCIS) of the breast.
He heads the largest cancer molecular pathology laboratories in APAC and leads genomic testing in several national and local large-scale precision oncology projects including the Australian Genomic Cancer Medicine Program. He established Nexomics, a reference testing laboratory within Peter Mac to provide specialist oncology testing for early and late stage clinical trials.
His current focus is development of diagnostic, prognostic and predictive markers of response to therapies in several tumour types using protein and DNA-based assays. He has >300 peer reviewed publications.